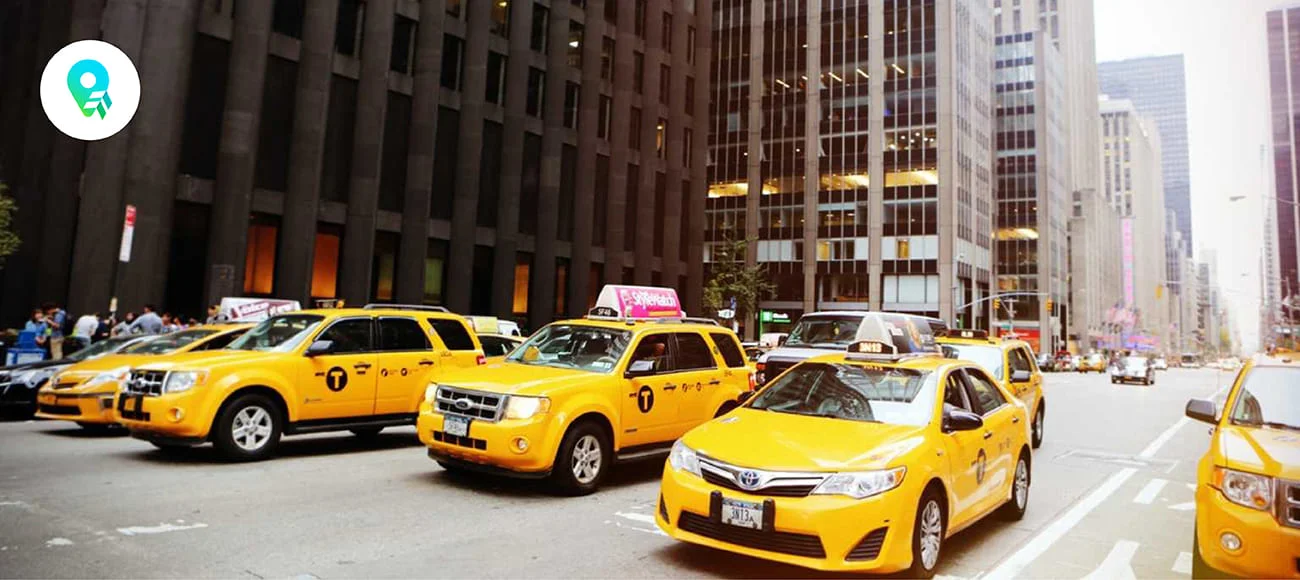 15 Sep

The Essentials of Successful Taxi & Transport Business in 2022




Our lives change too much after COVID-19. People use personal cars or taxis on behalf of public vehicles. Taxi services, cab services, transport businesses, and fleet businesses have a booming market. Fleet management software companies like Hyvikk Solutions are making fleet management software and fleet management apps. This type of software improves productivity. The economy is also doing well. SMEs and industries are achieving their short-term goals.

Corona teaches us technology. After COVID-19, all transport businesses and trucking-related businesses will use fleet management apps. Fleet Manager is the best fleet management software. It provides operational control, manages the supply chain and improves ROI. Thus, a fleet management app is essential to all fleet businesses. Fleet management software is one type of transport management system. Fleet Manager app provides all the functionality to manage transport businesses in 2022.
What is Fleet Management Software?


Before knowing about the features of fleet management software, We should discuss how it will be helpful to us. A fleet management app is a pre-defined technological program. It manages all activities of fleet business or transport business. Many of your manual tasks are done through fleet manager app. All tasks will be completed with accuracy and speed through fleet management app. Hyvikk provides a mobile app and web app platform for fleet management. You may purchase as you see fit.


How does fleet management work?


Fleet Management software uses GPS and data analytics to track and store information. It also uses the same information to make decisions. This software connects with GPS. Through this GPS tracking system, fleet management app gets all information about vehicles. Most of the answers come with self-learning. Setup is a one-time process. Once you have done it, you can control the entire fleet from the dashboard.


Why do you need Fleet Management App?


To manage vehicles or fleets
Add, edit, and delete vehicle details to manage all vehicle data.
Manage vehicle buying or selling data.
Easily manage vehicle types, vehicle models, and vehicle companies.


Booking Calendar View


You can manage your vehicles like which customer requires which vehicle on which date?
From where to pick up the address of the customer, where to drop-off
which driver drives the vehicle.
You can manage all the details of the event through fleet management software.


With the help of this app, you can manage your vehicle insurance.
Fleet Manager will give reminder notifications at the end of insurance.
You can manage your driver's license.


Tracking fuel is possible with a fleet manager.
You can check the accurate mileage of your truck or car.


There are four types of users.
A Super Administrator can provide rights to all users.
System users can do clerical work.
Drivers can log in and manage customers.
Customers can log in and see their booking history.


In this function, you can manage the vehicle's service history.
Next scheduled service.


Driver's location tracking


With the help of GPS, you can track your vehicle and driver.
A GPS system can provide security for drivers and vehicles as well.


All your vehicles on one screen


You can manage all your vehicles on one screen.
You can see all vehicle maintenance, location, bookings, and many more.


Visibility of the supply chain


You can observe deeply supply chain visibility.
You can find it easily where there is a problem in the supply chain.


Enhancing customer experience


Customers can log in in-app.
Customers can check their bookings and fares.
Customers can manage their username and password.
A customer can manage their profile.


Minimize paperwork


Owners can manage all the tasks on a single screen.
Back office employees can easily manage their work.
Drivers and customers can handle all kinds of things through their dashboards.


The owner can manage all the income and expenses.
Staff can add, edit, or delete income and expenses.
Drivers can manage their transactions through their dashboard.
Customers can manage their bills easily.


Conclusion


If you own a fleet, trucking, transportation, taxi, or cab company, this fleet management app will come in handy. It can help you detect unusual behaviour in a driver. It also helps you to stop fuel wastage. It will improve your client service. Your business will become more profitable. So what are you waiting for? Purchase the Fleet Manager App or the Fleet Manager Web App Right Now!