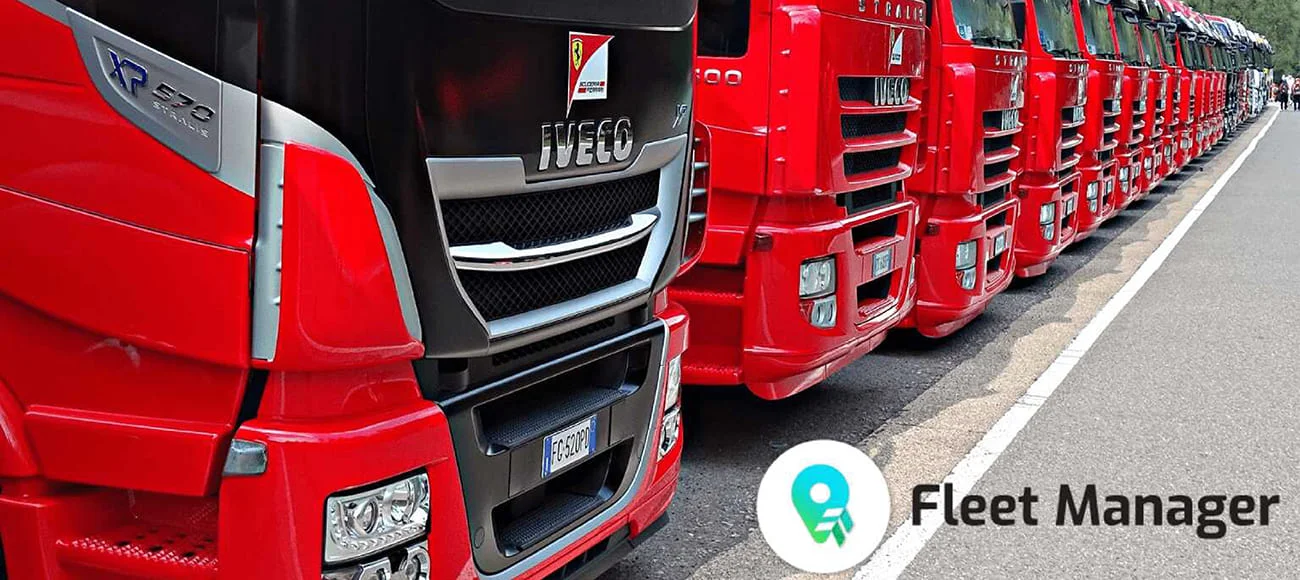 15 Sep

Start a Profitable Fleet Management Business




Are you a person who is fed up with your job and wants to start a new business? Are you seeking a new investment opportunity? Are you someone who wants to invest in the fleet business? Can't you grow your fleet business? If the answers are yes, then this article is perfect for you.

In this epidemic situation, investment in a fleet business is a good decision. Why this decision is good, we will discuss in the below article. In this article, I will guide you based on my 19 years of experience.

In the year 2018, fleet business market was 14.57 billion US dollars, and in 2025, this business will be expected to rise and become 35.66 billion US dollars. At the end of 2022, fleet business market will grow by up to 31 billion dollars. The telemetric business in the United States is also worth 61 billion dollars today. Globally today's telematics business market is valued at 98 billion US dollars.

If we follow the economist's statistics, the fleet business will give good ROI in the future. If you have no idea about this business, you can read the annual report of fleet business company and make a decision. In the future, the use of fleet management software in fleet businesses will increase, and so will the business and profit.

There are still many people who will need to use expert guides. You will need to read the article by a different economist. There is nothing wrong with that either. Before starting any business, one should get complete information about it. We will give you complete information on how to start a fleet business here in 2022.

Any business needs proper planning to make a profit or increase profits. Your planning will determine the direction of your business. For business planning, you need to put your strategy on paper, which shows how many steps you have taken as per your plan and how many steps are pending.
Are you ready to grow your fleet business?
Without proper planning and strategy, no one can not grow a small fleet business. Without planning and strategy, trying to grow a business is a loss-making planning. In the fleet business, there are two main things maintaining vehicles and growing business. You must invest money before you gain a profit. Without money, you can not make profit. The main point is how you invest money effectively. Now we will start the article without wasting time.
Table of content
Always remember your business goals.
To start a fleet business, you need a proper detailed plan. If you want to add a business partner, then you need a very detailed business plan. You have to mention what you want to do. How will you complete the task? How much money do you want? Where will your business stand after the next 5 years? You have to be ready for this type of question. Whether your business partner approves your plan or not, It will be an important point.
So it would be best if you had a deep understanding of fleet business. I need to ask you some questions to determine how well you understand the fleet business.
What will you do in this business? What will you do? Which products or services do you sell to your clients? Who will be your target audience? Why will your target audience buy your services? What will your profit margin be?
How will you manage fleet vehicles? Will you buy vehicles or take on a lease?
What is your marketing plan? What will your advertising plan be? Will you do marketing online? Will you use social media marketing? How will you plan your digital marketing strategy?
I will ask some staff and employee-related questions. How do you hire your back office staff? Will you hire employees from your friend circle or relatives? Will you contract with a job consultancy to hire employees? Will you hire freshers employees or experienced ones?
After completing these questions and answers, you will have a complete fleet business plan. Now you can discuss your fleet business plan with your partners.
Follow regulatory compliance.
In all businesses, there are regulations made by the government, which rules followed by all business owners. Fleet business has its own rules and regulations. You must have all the vehicle papers like the RC book. Driver must have an active license. The vehicle's PUC must be ready. You must follow all the central and state government rules as per your country's laws.
To start a business and an office, you must have a government approval certificate. You must take the vehicle number. You must have vehicle insurance as per your country's guidelines. If an accident happens, your driver's term insurance may be compulsory, so buy your driver's and cleaner's insurance.
lastly, in this epidemic situation, you must provide health insurance to your driver and staff. You and your staff must be vaccinated, and the whole staff has to have their certificates. Your driver and staff must follow government rules for the corona pandemic.
In today's modern world, everyone wants fast and accurate work. That time was gone when all employees sat and did all their work manually. In today's world, most of the work is done by software. The software works very fast and accurately. Fleet management business is new and its good software is rare. Nowadays, very few fleet management softwares are good.
I suggest using Hyvikk company's fleet manager software. Hyvikk's fleet manager software provides full functionality. Hyvikk has more than 8 years of experience in fleet management software. There is no worry about bugs in software like today's new software company. It provides more than 10 types of reports, which help you manage your fleet business.
I have more than 19 years of experience in fleet business. Many of my rivals were my best friends today. nowadays we arrange a meeting for enhancing business. Many of my rivals also use Hyvikk's fleet manager software to manage their fleet business. Hyvikk provides two platforms of fleet manager software a web app and a mobile app.
The "Software Suggest" organization recognized Hyvikk's fleet manager software three times.1st award in 2020 for the best value, 2nd award in 2021 for best usability, and 3rd award in 2022 for high performance. throughout the world's best fleet management software. At this time, no one software in the market can compete with "fleet manager".
Hyvikk's fleet manager software features
Track and manage fleet
Booking calendar view
Vehicle insurance and licence management
Keep track of your vehicle's fuel consumption.
One-click system reset
User permission management
Vehicle inspection module
Service reminders & notifications
The driver's location tracking
Manage Transactions
Manage Bookings
We provide more than 10 types of reports.
Keep track of spare parts.
Work Orders
Manage team
To know more about Hyvikk's fleet manager software, click here.
Hire expert staff.
You decided to start a fleet business. So now you have to hire an employee. You will either hire the employee directly or hire an employee from a job consultancy. It is up to you to decide. If you hire an employee directly, you will have to go through the government process, and if you hire an employee from a job consultancy, you will only have to contract with them.
There are both positive and negative approaches to hiring employees directly or contracting with a job consultancy.
If you hire a driver directly, it is your duty to provide the driver with the vehicle, and if the truck or vehicle is lost or stolen, it is your duty to provide the driver with a new vehicle. You do not have to worry about the vehicle if you have a contract with a consultant or a driver.
There are more chances of legal problems for the company if you hire employees on your company's payroll. The chances of legal problems for the company are very low if you hire an employee from Job Consultancy.
Hire back-office staff from job consultancy so that you are less likely to have legal problems and contract directly with drivers who have their own vehicles so that you do not have to bear the heavy burden of vehicle maintenance. In this case, you have to pay a little more fee but you can work with less worry and you can keep an eye on the truck with fleet management software.
With the help of Fleet Manager software, you can get updates about the driver, truck, and fuel.
Plan your operational cost-cutting.
Cost optimization is also one way to make a company profitable. You should automate your back-office work and try to automate more work that is manual. To automate more and more work, fleet management software will help you.
You must control your fuel charges, electricity bills, office maintenance, staff salaries, and many others. If you don't control your expenses, then you can't provide services at a low cost. Hyvikk's fleet management software will help you manage all your expenses. You must optimize your expenses to make your business profitable.
You need adequate financial resources.
Finance is a major issue in all businesses. You cannot run a profitable fleet business without proper financial management.No one can easily make a profit by starting a business. You need to have at least 3 years of funding to run a non-profit business.
All businesses have certain payment cycles, and the fleet business is not untouched by this system. Some clients pay after 3 months, some pay after 4 months, but you cannot tell employees that you will pay their salary after 3 or 4 months. So you should handle your money accurately. Fleet management software will provide you with many reports to manage your money.
Analyze your monthly business reports.
You must analyze your monthly reports. Both income reports and expense reports are very much needed. If you analyze the report so that you can easily manage your fleet business, Annual internal audits and external audits are also important for your business. Audits can show your business mistakes.
Keep an eye on your vehicle, fuel expenses, and vehicle maintenance expenses. analyze employee leaves, public holidays, clients' pending payments, upcoming orders, pending orders, and completed orders. You can manage all these tasks through Hyvikk's fleet management software. If you need any changes in software or any other facility, you can contact Hyvikk Solutions.
Conclusion
If you run your fleet business as per my guidelines, you will get a huge amount of profit. The epidemic is deteriorating. But the fleet business has not been affected. The fleet business has grown. Medical and pharmaceutical companies are increasingly in need of trucks. The fleet business is doing very well because of this need.
If you are looking for a business to invest in, then this is a good time to invest in a fleet business. If you need any help, you can comment here. If you are reading this article, then you are very interested in fleet business and you will succeed in fleet business. Let us know in the comments how you felt about our article. Share and like this article to reach more and more people. Click on the button below to purchase fleet management software. Thank you.