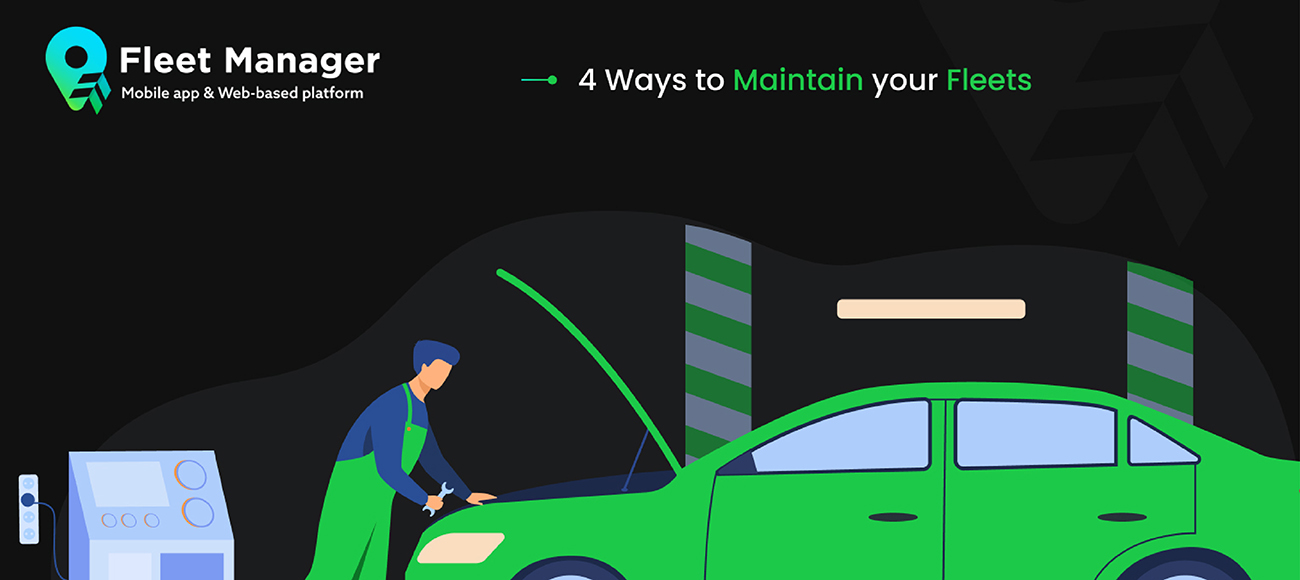 22 Aug

 Maintenance Of Older Fleets: How Important Is It?




Are you Owning any Fleet Business ? Do you have more than One Vehicles ?

Don't know how to get rid of Low Performance Vehicles ?No Future Plans to Purchase New Vehicles ?

Are you having Soo Much Fuel Expenses on your Fleet ?
Here, We will give you Some Hacks & Solutions on how you can Maintain & Increase Performance of Older Vehicles.
As New vehicles are in short supply, fleet owners are holding on to their old vehicles for much longer than usual.
There's never been a more critical time for fleets to stay on top of their maintenance if they want to keep their older vehicles functional and economical.
New vehicle procurement is becoming a headache & Large Investment for fleet managers around the world.
Increased Prices, Low Availability & More Order Cancellations are the Results of Ongoing Vehicle Manufacturing Supply Chain Issues. Also Lack of Bookings, Makes the Fleet Business Owners to keep their Older Vehicles longer than usual.
The Important thing about Older Vehicles is Regular Maintenance over their Lifespan. It Helps them Run Longer with Good Performance. Let's look at the measures fleets must take to maintain their vehicles functional and economical over time.
Let's Look at Some Measures Fleet Owners should take to maintain their vehicles for Longer Use.


Appraise DVIRs carefully.
DVIRs or Driver Vehicle Inspection Reports, serve as the first line of defense for your fleet, protecting it from costly breakdowns. But if a defect does not require immediate attention, it often happens that it is left to be repaired.
Fleet managers should regularly monitor their DVIRs so that outrages can be quickly resolved.
OEM advice – Follow it for High-Mileage Servicing.
As doctors advise their patients to visit more often according to their age; Vehicle Manufacturers Recommend Frequent Servicing of their Vehicles after driving certain kilometers.

These helps the vehicle runs for a long time, Lowers any Major Maintenance cost in Future and Reduce the chance of Insurance claim.
It also helps them keep their vehicles efficiently run on the road.

A Fleet Management System comprises of Reminder Feature can be a good Solution. It can Notify Fleet Business Owners about OEM Service Intervals OR Frequent Service Alerts added Manually by Admin.
Track TCO to identify unwanted spending
Almost Every Business keeps track on Cost of Purchasing New Vehicles. There are Only Few Who tracks on how much they spend on to upkeep over time.

As a Result; the Servicing Costs gets neglected. Hence, Fleet Owners don't know when to Resell OR Replace Vehicles on Time. This Total Cost of Ownership (TCO) hinders the Overall Fleet Business.

With the Help of Expense Management and Tracking Feature; Any Fleet Business whether it is small or big can easily Track TCO. Fleet Owners just have to Add Records of Each and Every Expenses related to each Vehicle (Such As gasoline, insurance, maintenance etc).

Fleet Management Software's ability to display TCO in real-time can become one biggest advantages for Fleet Business. Fleet Managers can Practically decide about vehicle replacements and the strategy used thanks to this intelligence.
Provide assets according to their CPM
Cost per mile (CPM) stands out as one of the most useful indicators that fleet managers should be aware of. CPM = TCO / Total miles Covered.
It helps Fleet Managers determine the costs Associated for any Delivery OR Booking Request with any Vehicle. By Knowing this, fleet managers can assign assets based on their CPM to maximize the profitability.

For instance, dispatching a vehicle with a lower CPM than one with a higher CPM will be more economical if the work requires extensive travel.
This CPM Based Strategy helps Fleet Managers assign older vehicles to Deliveries OR Ride Bookings which are nearer to Company Centre as they have higher CPM Rate.

With a Genuine Fleet Management Software, this Asset Management can be done Smoothly like butter. All the data pertaining to your assets can be Stored on a Single System which also has Features to Manage & Maintain Fleets Strategically.

Digitizing your Asset Management Strategies can significantly increase the productivity of your operations by Tracking Assigned Rides, Managing Maintenance Records & Based on that Calculating Crucial Fleet Utilization Metrics.
conclusion
If you liked this article then do like and share it.
Don't waste time sitting in the garage. Buy the Fleet Management Android App today and grow your business like Lightning Fast.