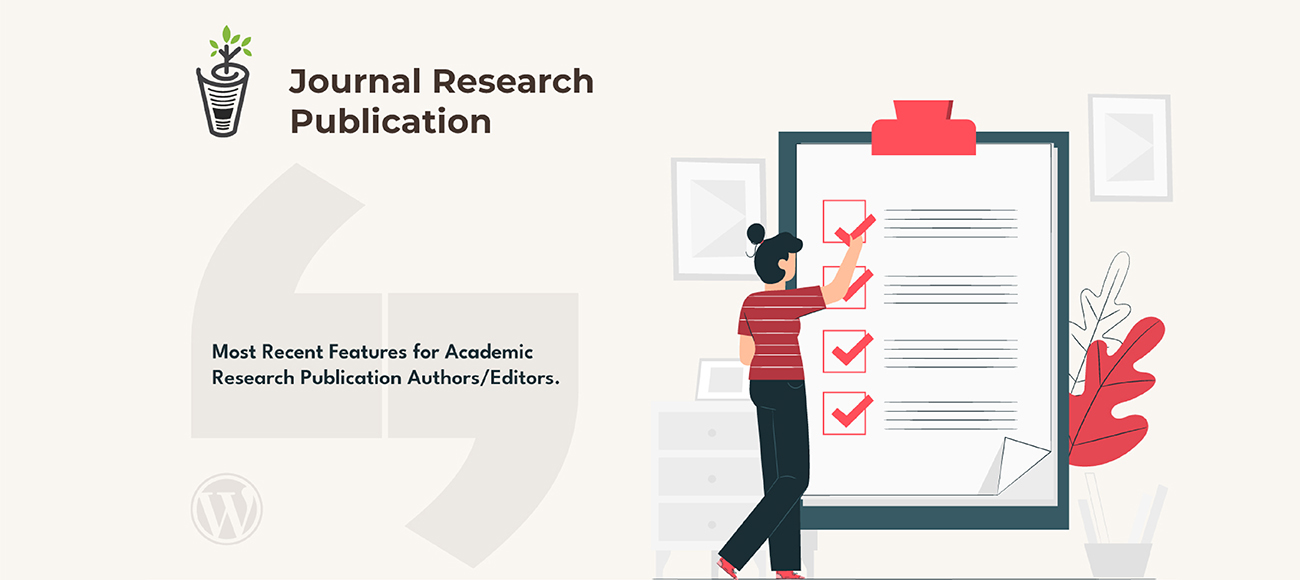 01 Sep

Latest Features For Academic Research Editors

Each academic research publishing journal desires simple Research Publication Solutions. It is required not only by India, but also by the United States, the United Kingdom, and many other countries.

Hyvikk Solutions have a Solution Called "The Journal Research Publication Plugin". The Latest Version 3.0 consists of Some Amazing Features that are Unique to Product. It is a unique product. Since the upgrade, it has emerged as an publishing market star. There is a Feature Called "Web Forms Management". This is the thing that makes the Plugin Standout.

There are total 12 default fields available for Article Submission Form.
Article Title: The article title must be entered by the author. It is a text-type field.
Topic of your article: The author can choose the topic of the article. The author must select a topic from the drop-down menu.
Abstract: Here author can write a short description of their article.
Author Name: The author can enter their full name in this text field. "Author Name" is an optional text field.
Institution/Organization: In this text, authors can submit their institute or organization name. It is an optional text field.
E-mail ID: The author must enter their email id. Admin cannot disable this field.
Name of co-author: Author(s) can add name of co-author(s) in their article(s).
Co-author Institution/Institution: Author can add Co-author Institute or Organization Name.
Co-author Email ID: Author can add a co-author's email id.
Contact Number: In this text field, author(s) can add their contact number.
Country: Authors can enter their country name. You can add or remove country names from Wizard Settings.
Upload Article: With the help of this field, author can upload their article.
Admin/Editor can Enable or Disable Fields of "Online Article Submission Form" as per the Requirements of Publication Website. Some fields are mandatory, so the editor cannot disable them. It also has a feature to "Add Custom Fields" within the Form. You can add up to 5 Custom text fields. You can Enable/Disable it, Make it Required/Not Required. You can Manage Whole Form Easily.
This "Web Form Submission Fields Management" feature is indeed very helpful to the admin. The plugin also offers several more useful features that will grab your attention.