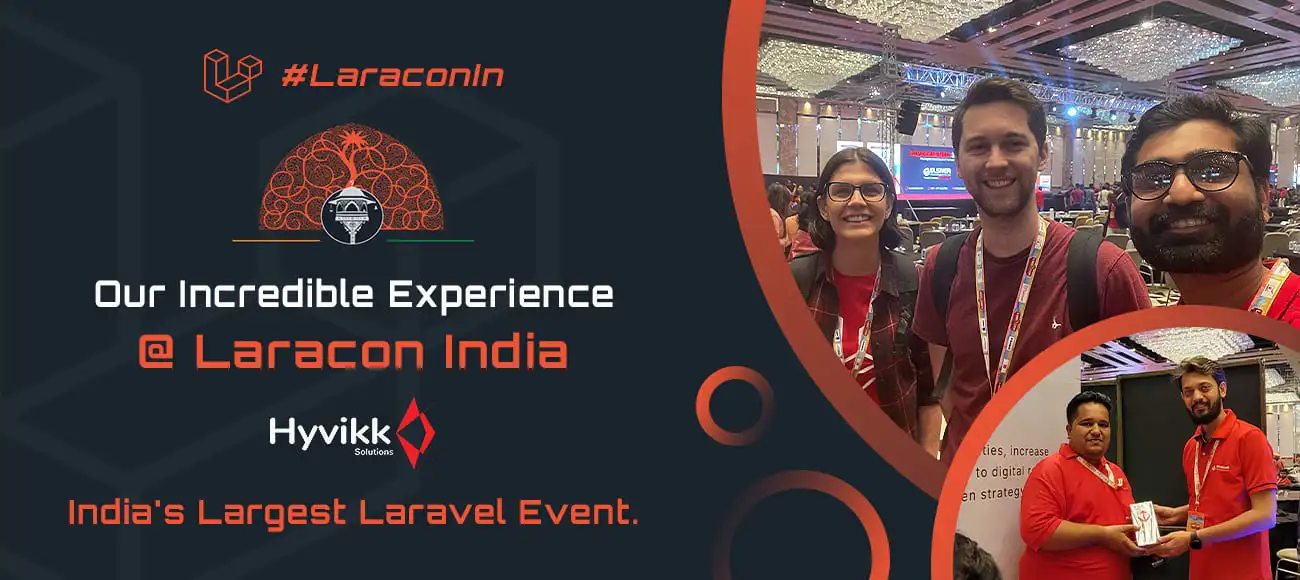 21 Aug

Hyvikk Solutions team attented Laracon 2023 and here's the insights


Laracon is a Laravel conference focused on the Laravel PHP framework, which is used to build web applications. Laracon India 2023 was the first ever Laravel conference held in Asia. The conference brings together developers, entrepreneurs, and other professionals who work with Laravel or are interested in learning more about the framework. Laracon is a community-led and community-driven conference with over 1200 attendees this year. The conference features national and international speakers presenting keynote speeches, panel discussions, and technical sessions that cover a range of topics related to Laravel, PHP, Tailwind, Termwind, PEST, web development, and various other topics. Attendees can expect to learn about new features in Laravel, best practices for building web applications, and tips for improving their development workflows.


Laracon India was organised by a team of volunteers who are passionate about Laravel and web development. The two-day conference was held on 25th and 26th of February, and attracted attendees from all over India and beyond. Participants from different parts of India attended the conference along with the attendees from Mauritius, Bangladesh, Malaysia, Germany, Austria, etc. It was a great opportunity for anyone who wants to stay up-to-date with the latest trends and developments in Laravel and web development, and to connect with others in the industry.


Laracon India 2023 has been a blast with the exceptional secret releases of Laravel Packages as the highlight of the event. Taylor Otwell, the creator of Laravel, stunned the participants with the release of Laravel Folio and Laravel Volt which are in the testing phase and are to be launched soon. The demo for these two packages was presented at Laracon India and so it is said "What happens in Laracon, Only happens in Laracon".
Laravel Folio is pretty useful for smaller projects, you don't have to go to define routes and make controllers anymore as Folio allows filename-based routing directly from your view files just like you do in Nuxt and Next.js. It is simple yet powerful.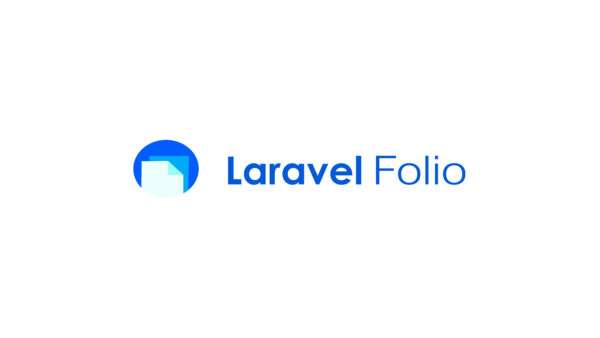 Laravel Volt is a simple convenient way to write single-file Livewire components. The component and view live in the same file reducing the switching between the files making it easier to read and faster development time.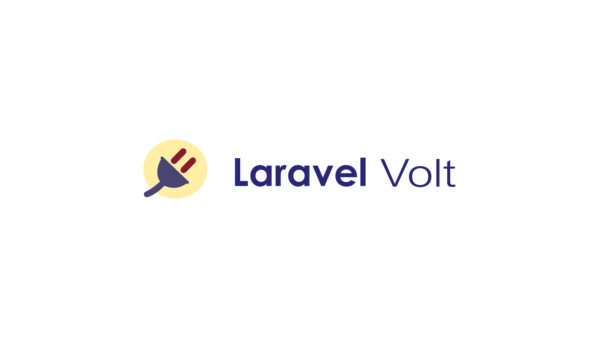 The first day of the Laracon conference was very insightful with the speakers sharing their knowledge. Freek Van der Herten talked about the Fantastic Functions and how to find them, followed by Jess Archer on Building a service Container from Scratch. Marcel Pociot discussed the benefits of giving the Laravel Apps some AI and it was very enlightening. James Brooks took the stage to show the documentation of Laravel APIs, succeeded by Gaurav Makhecha on the Journey of a typical Laravel request. The presentation on The Hitchhiker's guide to the Laravel Community was given by Caneco and further proceeded by Drishti Jain on Blockchain breakthrough with PHP. Mohammad Emran shared the process of building a Report Engine for Laravel. A quiz session was also organized by Abbas Ali and day one of the conference came to an end.

The second day of the Laracon Conference was totally awesome and filled with tech energy. Nuno Maduro started with a presentation on The future of PEST, a testing framework with a focus on simplicity. Christoph Rumpel took the stage to demonstrate Getting started with TDD, Test Driven Development is a programming style that can help you write well-designed and error-free code. Flex with Tailwind CSS presentation was given by Shruti Balasa, Tailwind CSS is basically a utility-first CSS framework for rapidly building custom user interfaces. Further, Bobby Bouwmann talked about batchable jobs. Francisco Madeira discussed building beautiful CLI apps using Termwind, a PHP package that allows you to build unique and beautiful PHP command-line applications, using the Tailwind CSS API. The panel discussion and interactive sessions played a huge role in grasping extensive insights from the Laravel community. Lastly, Taylor Otwell announced the secret releases of Laravel packages and discussed the latest Laravel Updates.

In addition to technical sessions, Laracon India 2023 also provided opportunities for attendees to network and connect with others in the Laravel community. The conference also featured a variety of social events, including an after-party, where the participants can meet and exchange ideas with others who share their interests.