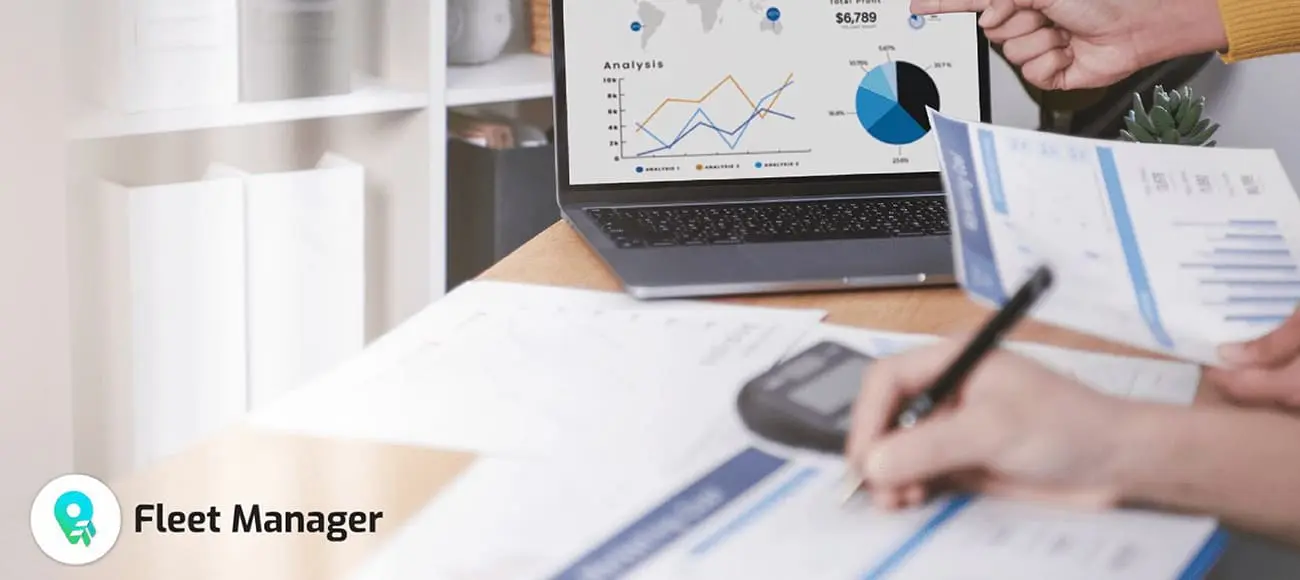 15 Sep

How digital strategy can help fleet managers

Digitalization is essential to running a fleet of vehicles today. Without this, it is difficult to think of a fleet business. The strategy of digitalization is very much needed to overcome the challenges of today. Digitalization in the vehicle business means fleet management services or fleet management system. Using this, you can increase the profit and efficiency of vehicles.

There is a lot of competition in the vehicle business these days. There needs to be a policy of doing more business with less profit. Savings are also an essential tool for running a fleet business these days. By using a fleet management system, a fleet manager can save both money and time.

Small businesses tend to pay less attention to digitalization and eventually shut down their businesses, while larger businesses and companies make better use of the fleet management system by doing less work and earning more customers and more money.

It is better to have more customers and earn more using digitalization than to save money by not using resources and a fleet management system.
Key areas where fleet managers can make necessary changes for profit
Every fleet manager wants to run a business at a low cost. Some challenges in general business also annoy the fleet manager. lack of time, high costs, communication breakdowns, and poor customer service. With the help of digitalization, he can solve all these issues.
Traffic taking up time.
If we look at most of the cities today, the problem of traffic is becoming bigger and bigger. In fleet business, the vehicle gets stuck in traffic for a long time. The fuel of the vehicle is wasted and damaged.
This is a very big question for fleet managers nowadays. This can be solved through digital strategy. Fleet managers can solve many such problems through fleet management system.
Cost-saving concerns
According to the survey of different fleet managers, most of their time is spent on making different reports. which is called a very bad thing. On the other hand, fleet managers who use fleet management services do not waste any time in creating a report.
It is their software that creates their reports, and fleet managers spend most of their time in productive work.
Communicating with drivers
Driver support plays an important role in the fleet business. The exchange of information with the driver and many other important tasks are performed by the Fleet Management System. Which makes work faster and more secure. In this way, digitization is very necessary.
Giving customers the best service
The aim of fleet managers is to serve the customers well. If the company cannot provide the service as per the customer's requirements, then the customer may start taking service from another company.
According to a survey conducted in America, 33% of services are not received on time. It is very important to use a fleet management system to provide adequate and timely service to the customers.
What is digitalization?
Paperwork complicates and slows down the fleet manager's work. It is very easy to go from manual work to digital work. There is no communication gap between fleet manager, driver and staff and the work becomes easier and faster.
In this way, fleet management system should be used to create digital businesses. Fleet management services are very useful to the driver on the road and reduce the chances of human error.
Why should you consider using automation and digitization in your fleet management?
As a fleet manager, you can't prevent fleet accidents, but you can take precautions to make fewer accidents happen. Damage can occur due to vehicle accidents and high fuel costs. With Fleet Management Services, you can control vehicle accidents and also manage fuel costs.
Simple daily planning
Completing many daily orders on time and with less fuel is a challenge for fleet managers. The fleet management system is very useful for delivering your vehicles to their address on time and at a low fuel cost. Which makes your planning quick and easy.
Keep an eye on your fleet
The GPS system is used to track a vehicle once it has started running on the road. Which can be used to check whether the vehicle is on its proper road or not. A fleet management system lets you track the exact location of a vehicle.
Improve fleet driver management.
With fleet management services, you can monitor the speed of the vehicle and how the driver drives the vehicle. You can get important information from vehicle maintenance and vehicle data.
Make scheduling less stressful.
With the fleet management service, you can automatically register the driver's work and see the driver's work report. With reliable fleet management systems such as Hyvikk's fleet manager software, you can make things easier and grow your business.
Conclusion
According to the points mentioned above, fleet managers can take the fleet business to new heights by using digitization. So buy fleet management service today and take your fleet business to new heights.