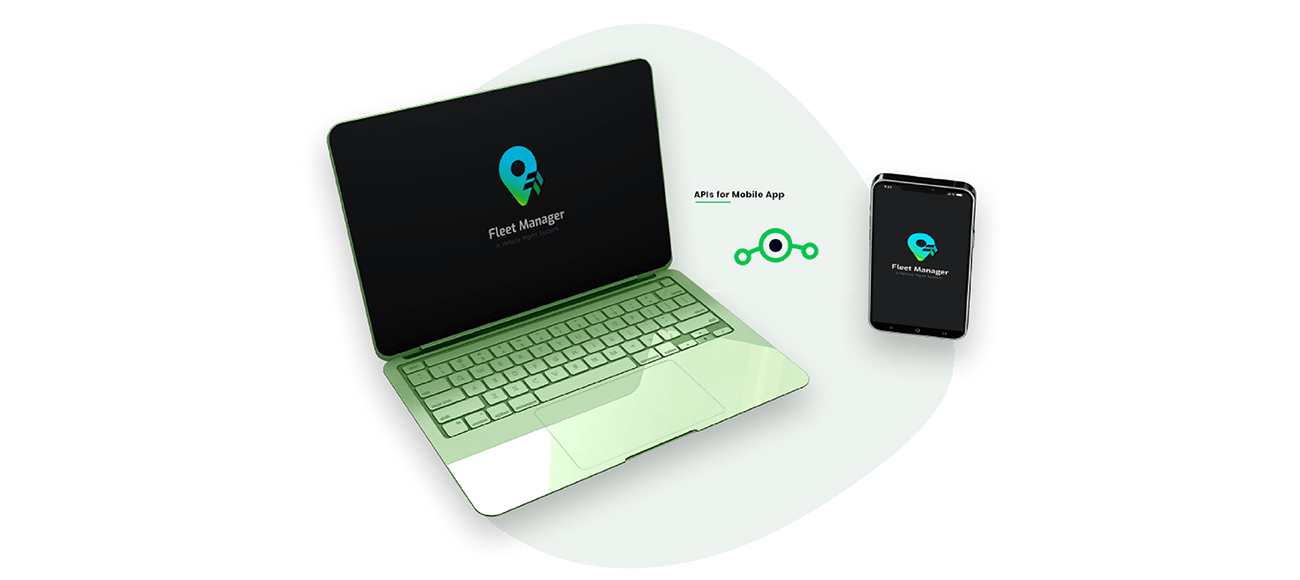 15 Sep

Best ways to save time and money by using Fleet Management Software

We all know that the last two years were very crucial. The transportation and logistics, construction, and passenger transit businesses have a major impact. Many organizations globally closed their businesses because of COVID-19. The recent Russian-Ukrainian war has caused high inflation in the international markets. The economy is running slow. Each country's central bank announced a rate hike. Now we must understand the value of time and money.

We have only one solution now, and that's to accept technology more and more. Nowadays, artificial intelligence, robotics and technology help grow businesses fast with accuracy. Technology is our best friend if we know how to use it, like Hyvikk's Fleet Manager App. You can install app with just a click. Fleet management software helps us run our fleet business smoothly.

The Fleet Management software is easy to understand. Anyone literate or illiterate can understand and use it without any hesitation. U.S. and Canadian fleet companies have come out easily from the covid-19. The only reason is that they know very well how to use technology and How to use fleet management software. So we will here get information about how to save time and money through the best Fleet Manager App.
More productive travel: Fleet management software guides us about travel. That's about the location and trips of our fleet vehicles. With the help of a map, we can get information about routes and stops. So we can choose our destination route fast and easily. We can reach our destination on time. We can take more trips, save time, and earn more money.


Waste of fuel can be reduced: Fleet manager software always provides info about fuel. How much fuel driver use? & Check mileage. How many kilometres does our fleet travel? We can choose trips with fuel levels so that, without any stops, we can reach the customer's destination. So customers will be happy, and we will save time. "Shortest way to reach the destination" with these features can save fuel, save money, and time.


Driver behaviour analysis: Driver behaviour analysis is one of the most important features. With the help of this function, the whole picture will be clear, such as We can check fleet route. We can check whether our fleet is going on the right way or not. Using the Fleet Manager app can help improve driver safety, security, and last location.


Reduce the cost of repairs: It is another very useful & important feature. We can manage whole vehicle parts easily. Our fleet manager app will remind us from time to time for maintenance. That's why we can schedule maintenance or repair for the vehicle. We can set reminders for an oil change, tyre change, and washing. Repair vehicles before any big issues arise, so we can save money and save lives.


Plan The Route: Do you know that choosing the route is a matter of saving money? Yes, we can optimize the route provided by google and set the perfect path, which can save money and time. UPS is the best example of it. With the help of the Fleet Manager App, we can optimize routes easily and perfectly.


Better Customer Service: We can serve better service to our customers. We can make our customers happy with fleet management software. Customers can book a ride with a simple click. Customers can check all past bookings, and whether the fleet was pending or cancelled. Customers can change destinations. Its location is always on, so we do not need to open the app to start the location.


Find the right vehicle at the right price: The Fleet Manager app can track all vehicles. It can give information about which vehicle is nearest to the customer. So customers can get a taxi in a very short time. Customers can get rides at the right price and at the right time. The customers will become happy, and happy customers can give a 2nd trip bookings. That means we can save time and money.


Quicker response time to customer calls: Nowadays, no one has time. If the customer has any problems and we are unable to respond on time, customers will give us bad ratings, which is not good for our credibility. That's why we have to use the Fleet Manager App so our team can check the issue and respond properly, accurately, and fast.


Complete transparency: Fleet Management software provide complete transparency. We can access each piece of data easily. Our customers, drivers, and employees can log in easily and access their data. With the help of easy-to-understand data, there is no chance of any misunderstanding. If there is any misunderstanding, we can clear it very easily. We can track where our vehicle is. How much time will it take for the vehicle to reach the customer? We can get complete data on driver performance and vehicles. So we can add vehicles and grow our business exponentially.


Performance enhancers: This fleet management software provides the best insights. With the help of insights, the team can work better. Our team performance will increase. We can make tweaks and change everything to boost our performance. Productivity will increase through it.


No need for other fleet tools: Fleet Manager App is all in one. It is the best fleet management software. It provides all the features required to manage the fleet business. After purchasing the Fleet Manager App, we do not need to invest more in any tool. This app will manage most of our work and give us all the reports we need. So we can save money through it.


Focus on your business growth: We will focus on our work and solve issues easily with fleet management software. Not just the owner but all employees can manage their work fast. We can save time with this fleet manager app.


Conclusion
I hope you get the best knowledge about fleet management software. Try to use fleet management software along with professional services.
Hope you can understand what we are trying to convey to you. Which benefits can you get through the Fleet Manager App? If you want to grow fast, want to make more profit. You can buy this fleet management software today. Always take decisions on time. For more information about the Fleet Manager App and services, get in touch with us.
Don't Wait… BUY The Fleet Manager App RIGHT NOW!